Accounting has a tremendous impact on a business. Further, accounting services are necessary for every small and large organization to run smoothly and efficiently. Accounting is engaged every time you document a transaction, file tax documents, or plan a cost.
No matter what, you'll need to handle the accounting service sector to run a business smoothly and efficiently. However, the issue is one of quality. Your records are likely a muddle, and you're barely scraping by if you're not considering recordkeeping and accounting.
Therefore, many businesses use accountants to do accurate accounting tasks, while others rely on the digital accounting software to do so.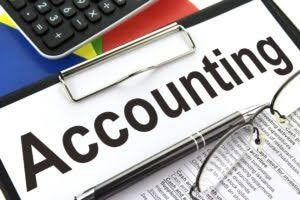 Why are Accounting Services Required for your Business?
Accounting is an essential component of any business either a small firm or a larger firm. Professional accounting services, on the other hand, can help entrepreneurs make better decisions and investments by reducing error and increasing efficiency.
In simple words, accounting services are required for businesses in order to maintain accurate financial records, provide competent tax advice, and assure compliance with state and federal tax laws and other business rules.
Broad-Soft Business Solutions offers various accounting services to keep track of the company's financial transactions. Those services rendered are as follows
Common Accounting Services
Accounting is without a doubt a crucial part of any business's operations. Further, accounting services include tax preparation and counseling, as well as tracking spending and earnings. Broad-Soft Business Solutions is concerned with preserving accurate financial records and implementing effective recordkeeping systems which includes taxes, general ledger, bank reconciliations, billing records, and payroll records.
We assist clients with their companies by spotting issues that restrict profitability and growth, in addition to taxes and records. Our accounting process includes summarizing, assessing, and reporting these transactions to regulators, authorities, and tax collection agencies.
Internal Auditing
Internal auditing is assessing a company's internal controls, corporate governance, and accounting systems for effectiveness. Internal auditing is a value-added service that identifies and corrects defects in a process for management and the board of directors. This is also vital for safeguarding businesses against fraud liability.
However, if no one is seeking them, huge blunders and problems in major organizations and corporations may go unreported for a long period. And. This is where Broad-Soft Business Solutions can be of help. We render quality internal controls and ensure compliance in various aspects of the business.
Management Accounting
Management accounting is the most prevalent style of accounting employed by various organizations. The technique of identifying, measuring, evaluating, interpreting, and conveying financial data to managers in order to achieve an organization's objectives is known as managerial accounting.
Furthermore, it differs from financial accounting in that the goal of managerial accounting is to aid internal customers in making accurate and well-informed company decisions and choices.
In simple words, Broad-Soft Business Solutions specializes in management or managerial accounting to help you assess your finances, analyze market conditions, and make long-term plans. Additionally, we provide you with everything you require to manage your business better.
In addition, Broad-Soft Business Solutions help business owners produce greater short- and long-term selections by forecasting cash flow and growth.
Tax Accounting
The most popular accounting service utilized by private persons is tax accounting. Further, Broad-Soft Business Solutions are experts at preparing tax returns and assisting people and businesses with filling out forms and paying taxes.
We keep up with all of the laws and regulations since tax law is endlessly intricate and continuously changing. Moreover, we perform more effectively and also save funds for your business as a result of this. We ensure that every tax deduction or exemption and credit that a person or organization is eligible to, helps reduce their tax liabilities.
Forensic Accounting
Forensic accounting is a specialist field of accounting that can be difficult to master. Investigation and litigation support are crucial to forensic accounting.
Furthermore, Broad-Soft Business Solutions engage in various investigation such as bribery, money laundering, fraud, and embezzlement by scrutinizing financial documentation and transactions, tracking assets, and more.
Remember that forensic service is typically engaged in cases involving embezzlement, fraud, or money laundering claims. Ultimately, we comb through massive amounts of financial data in quest of relevant data.
Bank Reconciliation
Human error is one of the reasons why professional bookkeeping services are so crucial. Any human-run process is certain to make mistakes. This is unavoidable, and a solid accounting system will catch the errors. This is when bank reconciliation is useful.
Bank reconciliation is the practice of comparing and contrasting your financial records with those of your bank, then fixing any discrepancies. You process payments before depositing them in the bank. If your records are correct, your payments should match the bank's deposit record exactly.
We render account reconciliation to small, medium, and large organizations and ensure that their transaction is well processed.
Accounts Payable
Accounts payable are an important component of your general ledger and a significant indicator of your company's financial health at any given time.
Furthermore, accounts payable is where you should keep a record of all of your payments and expenses. This account should be updated whenever you plan or schedule an expense. Even if you haven't paid that charge yet, it will appear here as soon as you order more stuff.
Moreover, you can assess how much money you have on hand by keeping track of your cash payments on a regular basis. Accounts payable, on the other hand, is a category that incorporates future expenses as well, which assists your plan.
We carry out this aspect of accounting for organizations as a real-time, batch posting or through outsourcing. We have trusted experts assigned to carry out the transaction process.
Accounts Receivable
The amount of money owing to a company for services or goods or utilized but not yet compensated for by consumers is known as accounts receivable (AR). Furthermore, accounts receivable includes all predicted or scheduled proceeds or revenue sources.
You'll need to understand when you'll be paid if a customer buys anything on credit or on a lengthier payment plan. Furthermore, you can budget for future spending based on the expected inflows from such accounts receivables, even though you won't be able to acquire the monies right away.
The accounts receivable category in a general ledger is significant because it allows you to plan ahead. You'll be better prepared to change and adapt as needed if you're more aware of your company's financial status
We carry out this aspect of accounting for organizations as a real-time, batch posting or through outsourcing. We have trusted experts assigned to carry out the transaction process.
Entity Formation
Even before starting a business, many entrepreneurs consult with accounting practitioners to develop business plans. Broad-Soft Business Solutions can be helpful in developing a strong business strategy and determining which business entity is best for the owner's goals.
Moreover, we can assist a business owner in deciding on a company name, collecting information, obtaining an employer identification number, and registering their business with the state.
Payroll Processing
Another significant accounting service is we render is payroll processing. For just a small business with very few employees, keeping track of payroll and records can take a deal of time and resources.
We assist businesses in structuring and automating payroll operations to improve efficiency for both employers and employees.
Bookkeeping
Maintaining accurate and thorough records is our goal at Broad-Soft Business Solutions. This is accounting's bread and butter. Accountants have nothing to work with until bookkeeping collects data
Small business record keeping can provide an up-to-date snapshot of a company's financial condition and health. It requires keeping track of all inputs and outputs, as well as double-checking everything for accuracy.
Our main tool is the general ledger, which contains all of a company's accounting information. When it comes time to file taxes or ask for a loan, a bookkeeper can simply compile financial records for a specified period of time to create a financial statement.
To continually apply our talents and skills to strategically tailor and consistently deliver tested solutions for unlocking the full potential of your organization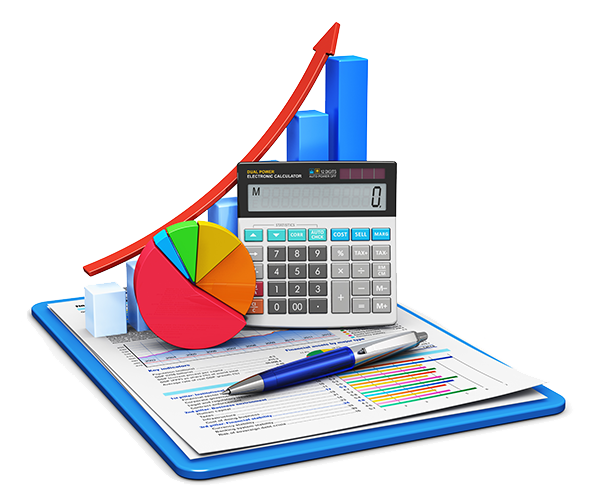 Accounting Software Advisory/Sales
Accounting Software Advisory Services are services we offer our clients to provide crucial assistance and …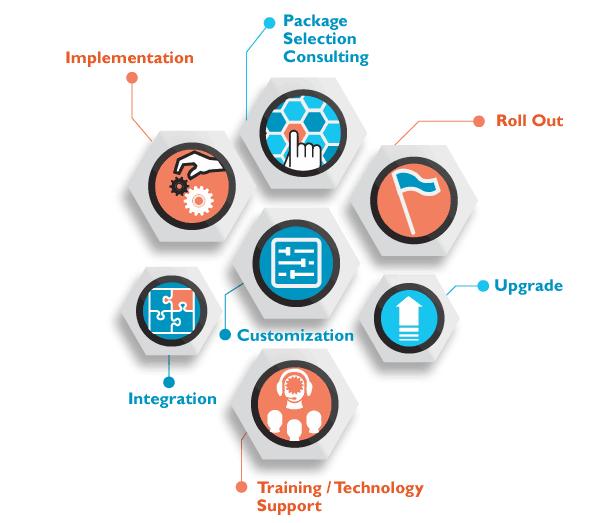 Customization And Implementation
A good accounting system makes running your business so much easier, yet implementing a new accounting…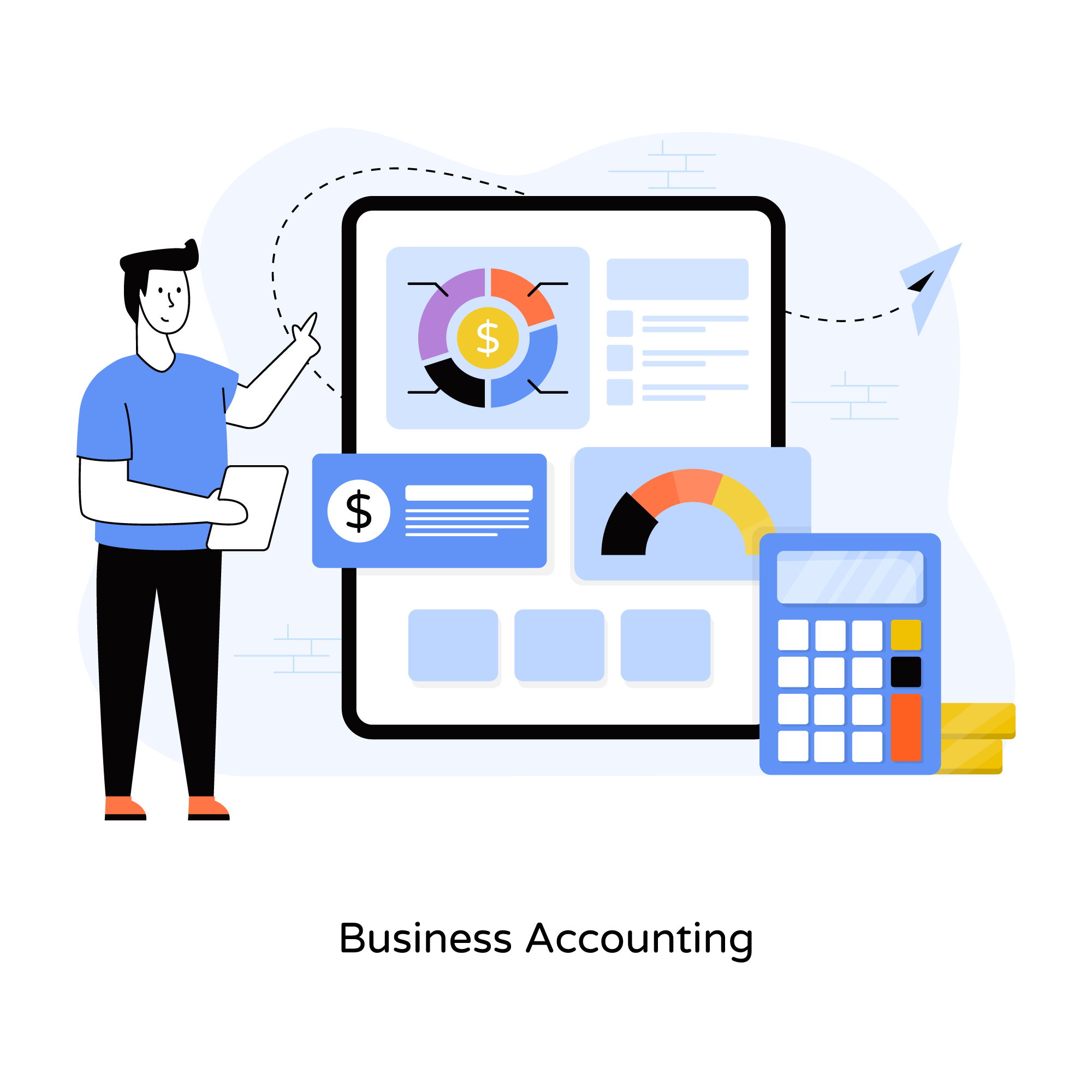 Accounting has a tremendous impact on a business. Further, accounting services is necessary for every small and…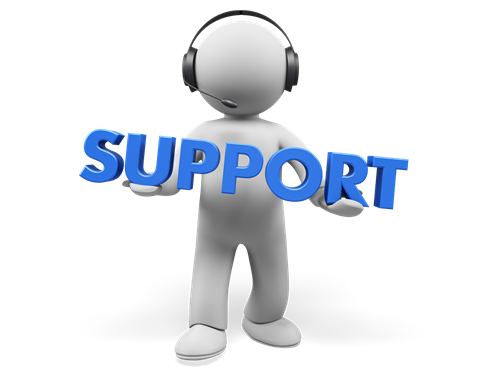 Our support services are designed to provide customers and partners with world-class customer support…